I've made 61 releases in a variety of styles, formats and media. Floppy disks with endless electro, interactive C64-dub on cartridge, eatable acid burgers, and so on. If you feel confused, just tell me what you like and I'll give you what you need:
Custom8
.
Want to be sure not to miss any new releases?
█ RSS
█ Newsletter
█ Bandcamp
Want to be less sure?
█ Twitter
█ Soundcloud
█ Instagram
█ Spotify
Electro filth from me, Gameboy crisp from mister mechanism.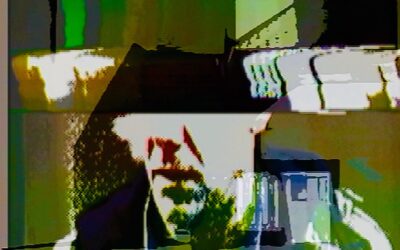 Limited split cassette with A Campbell Payne, where I do lots of slow broken funk (aka skweee).
I'm playing two shows in Switzerland together with Eat-Rabbit, gwEm and Cyanid Dansen! 16 December: 8-BIT-BOOm at Kraftfeld, Winterthur. 17 December: Micromusic Label Night at Umbo, Zürich.
Hooray! Me and the Toilet will do a gig together at Sick Picnic in Berlin soon. More info
Yes, will play with MASTER BOOT RECORD and Arottenbit in Rome 2 December. More info.
Wow, live music is back! Here are my upcoming shows: 15/09/22 - SE: SEC-T, Stockholm with PET.CORP info 14/10/22 – UK: Yellow Arch, Sheffield with HENGE info 15/10/22 – UK: Band on the Wall, Manchester with HENGE info 16/10/22 – UK: The Phoenix, Exeter with HENGE info...
Me and PET CORP will perform an A/V set at Club SEC-T in Stockholm, 15 September. It's a free event and we are scheduled for 21:30 so don't be late! More info
I'm playing at the Edison demoparty in Stockholm next weekend!
Extraboy █ Internet2008 █ Kommando Knorr █ GotoET █ Superdöner █ Labelable █ Johnny Location █ Gordon Strombola █ Susanne █ Goto88 and the Sunshine Band █ 4D-man █ Tomas Delin █ Crystal Master █ Damitu Kuerpo █ Mr Cong █ Ufo & Miffo █ Skrubier █ Sam & Say █ Sven-Göran Eriksson █ Gordon Sordoff █ GotoAT █ Ableton Whales █ …etc