I've made 49 releases in a wide range of styles, formats and media. Floptrik is a floppy with endless, generative versions of the songs. dubCRT is a C64-cartridge with generative inter-reactive visuals and a secret remix-mode. There was the notorious Acid Burger (a mini-DVD housed in a McDonald's cheese burger) and * was released in a hole in a wall in New York.
So I like to experiment with music distribution and if you don't want to miss my releases, the best option is to sign up to the newsletter. There is also Soundcloud, two Bandcamps, and the RSS-feed. Check the bottom of the page for even more connection points.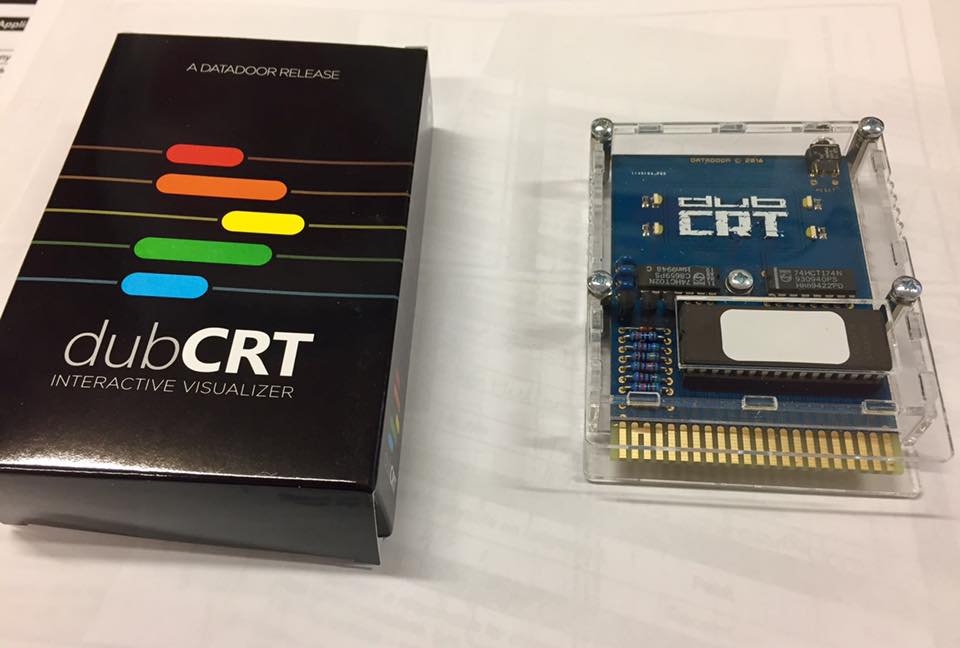 Second edition of the reactive and interactive audiovisual C-64 cartridge.
I'm playing at P300% DRAIN BAMAGE in a few weeks along with Company Fuck, Xäcksecks, FTK Soundsystem (filer till kaffet), Håkan Hellstorm, Cybo + Reclaim the Tant, Fuck you Hitler, and secret guests and so on. Come on down and twist and shout in 250...
Related projects?
Extraboy █ Internet2008 █ Kommando Knorr █ GotoET █ Superdöner █ Labelable █ Johnny Location █ Gordon Strombola █ Susanne █ Goto88 and the Sunshine Band █ 4D-man █ Tomas Delin █ Crystal Master █ Damitu Kuerpo █ Mr Cong █ Ufo & Miffo █ Skrubier █ Sam & Say █ Sven-Göran Eriksson █ Gordon Sordoff █ GotoAT █ Ableton Whales █ …etc