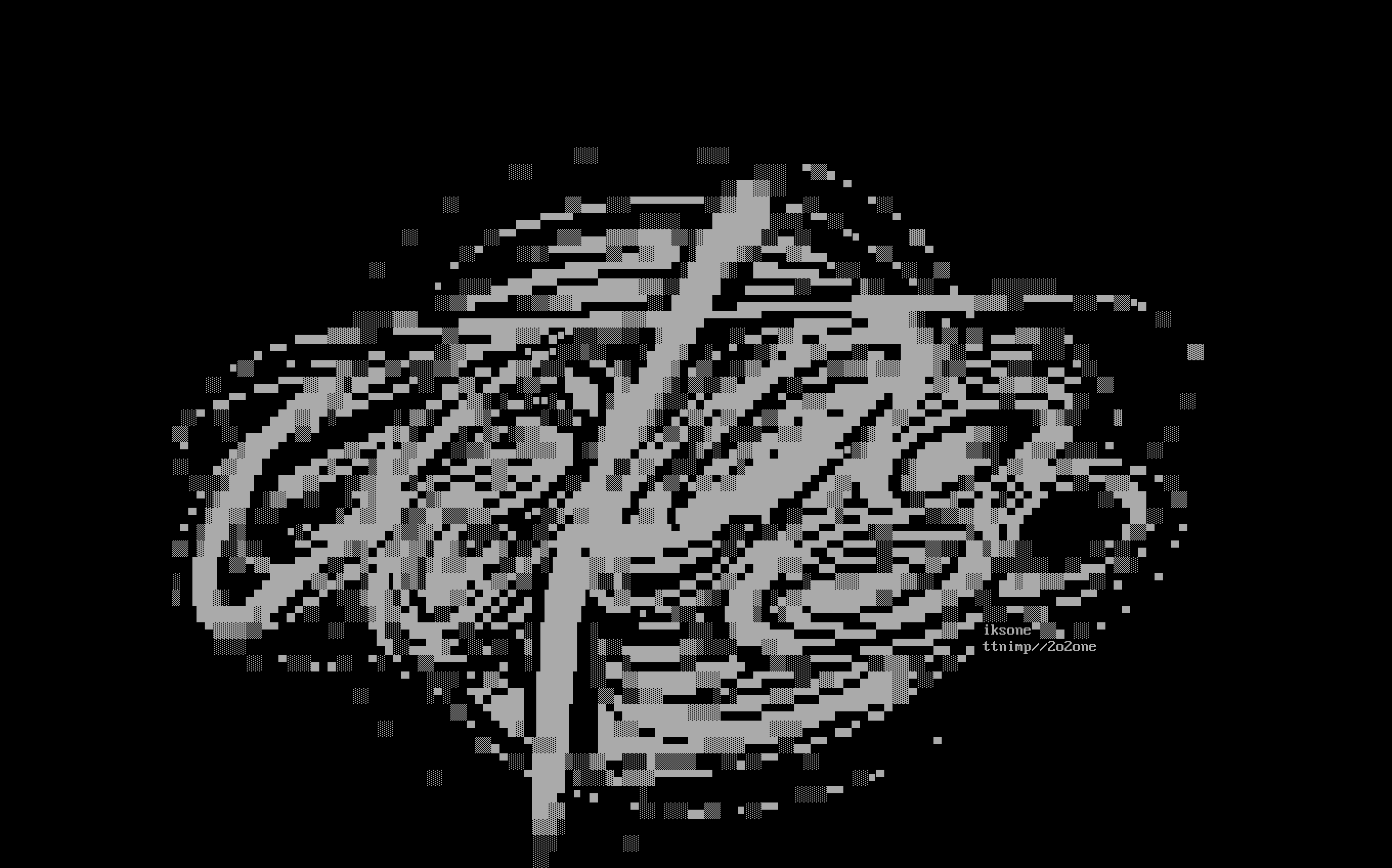 Aloha, I release and perform music using 1980's computers (and other things) usually somewhere between pop-ambient and acid-funk-hardcore. I also do art and research about old (new) media and its aesthetics, politics and cultures.
You can keep up with me through fax, RSS and even an electronic cyber newsletter:
There is a party this weekend about making as much as you can with as little as you have. Lovebyte is an online event with competitions such as pixel art in 256 pixels, intros in 256 bytes, or how about an intro in 8 bytes, or something else. If you think that can't...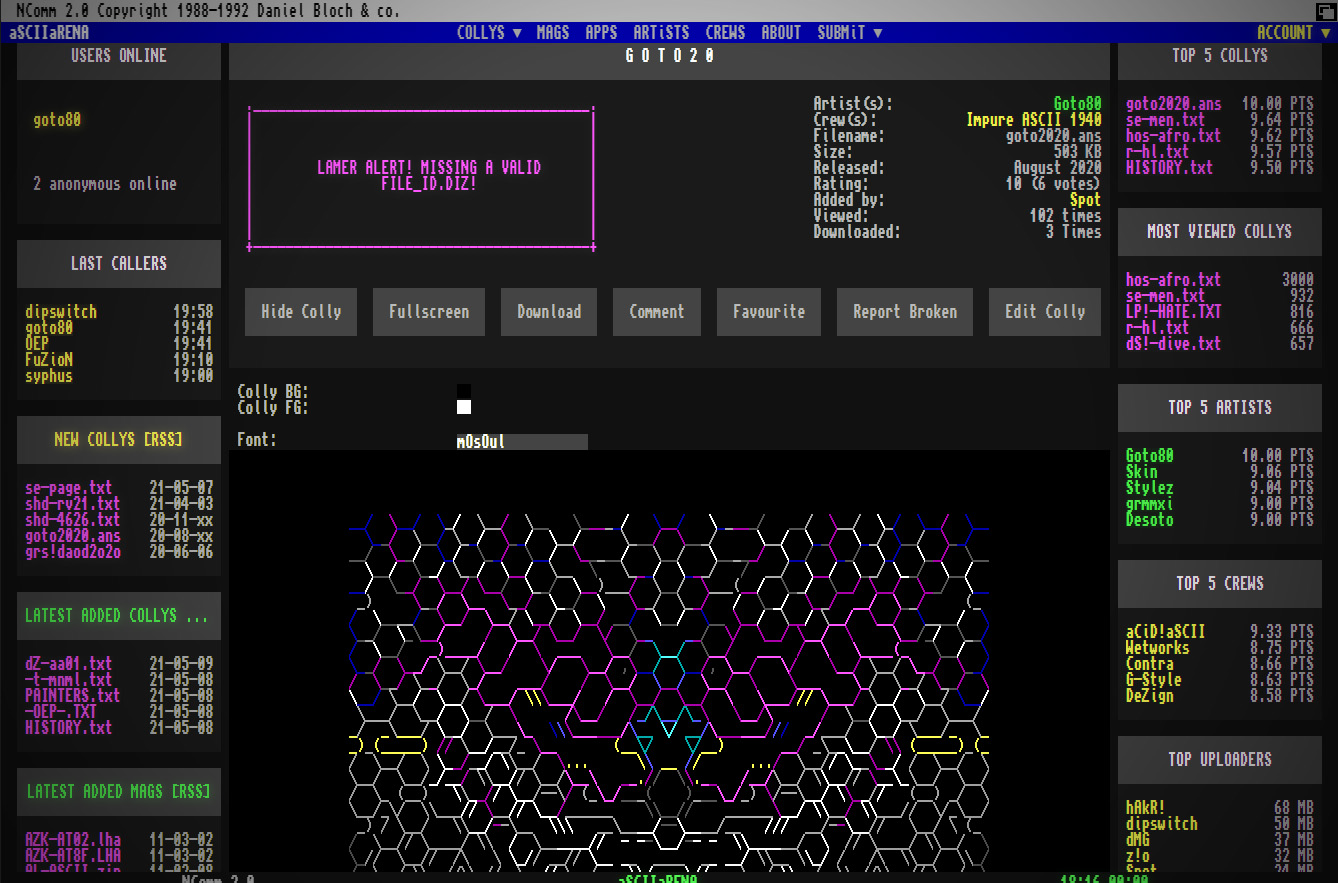 aSCIIaRENA is a great site for Amiga scene ASCII art with comments and votings and walls and charts and so on – kind of like the BBS-world.
The site now supports ANSI as well, so my super mega long ASCII/ANSI-thing Goto20 is there too, receiving some pretty great feedback. So with a few people giving this a top vote it means that that both me and my colly are currently ranked as #1 on the whole site! Wat ze fokk…
It won't last long of course. Let's cherish this silly moment while it lasts.
Here's the live set I streamed at Lovebyte last week, a demoparty fully focused on coding things as small as possible (like, just a few bytes in some cases). They received more entries for the competitions than any demoparty has since Assembly 94 I think it was. Hooray! More is less?!
In the spirit of minimizing resources I did a downtempo set to avoid any overloads of the senses. Hehe, yeah right.