A full night of breakcorona is coming your way, courtesy of Suck Puck Recordz! I will perform together with the Mutantswing hardcore family and there will be Toecutter, Captain Raveman, Melt Unit, Passenger of shit, Kodek and many many other performing. More info in...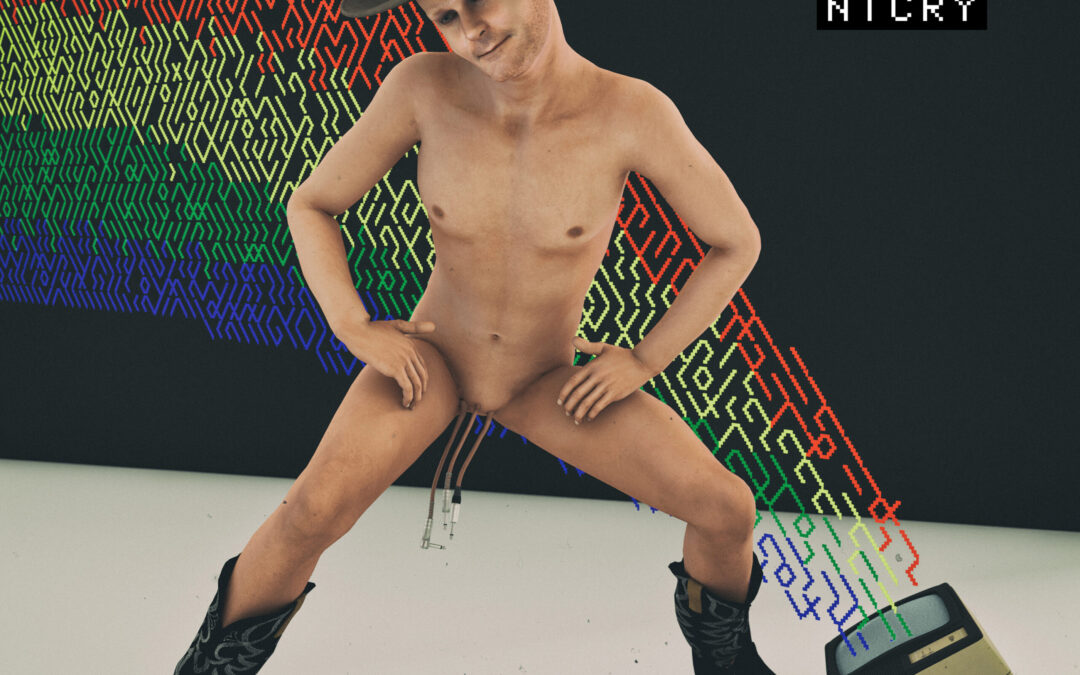 A pop single with amazing remixes and video!
Machines don't cry is my new pop single on Mutantswing with remixes by Whale opportunity, Decorate the sky and me (bonus internet2008 treat). BLDZR made the cover art and it's a wink to Ekta's cover for Made on Internet.
And most importantly – the video! BLDZR made it and I helped with some ASCII-stuff. The good looking computer is the ABC80 (which might be where the 80 in Goto80 comes from?) and I made some of the ASCII with the ABC80-font, supplied by Shadow.
Oh, and since there is "nudity" in the video it is not liked by all platforms but let's hope it gets to stay online.
Censored version:
Uncensored version at archive.org that doesn't stream very well:
I'll be interviewed live on Disko Kaputt, a radio show on Gothenburg's student radio. It starts at 15:00 (CET) tomorrow, March 26. You can stream it from their website too in case you didn't buy a super fresh radio receiver yet. It's a pretty great show, run by Satan Ibrahimomix . Check out their Soundkludd.
EDIT: and here is the recording of the show. It's in Swedish but who cares?
Wtf, a brand new diskmag from Up Rough and Divine Stylers that covers the Amiga ASCII and BBS scenes!? That basically lists charts from asciiarena.se, total stats from all the active Amiga elite bulletin boards, and various other bits and pieces??
Of course!
I've been involved in the graphics and the music, working together with Dino, K-P and Spot. There's also work from Dipswitch, Mortimer Twang, Sk!n and others. It's clearly inspired by the Impure Express from last year, so do check that out as well.
It runs on Amiga 500 (or newer Amigas) and you can download it here. Also Pouet, Demozoo,…