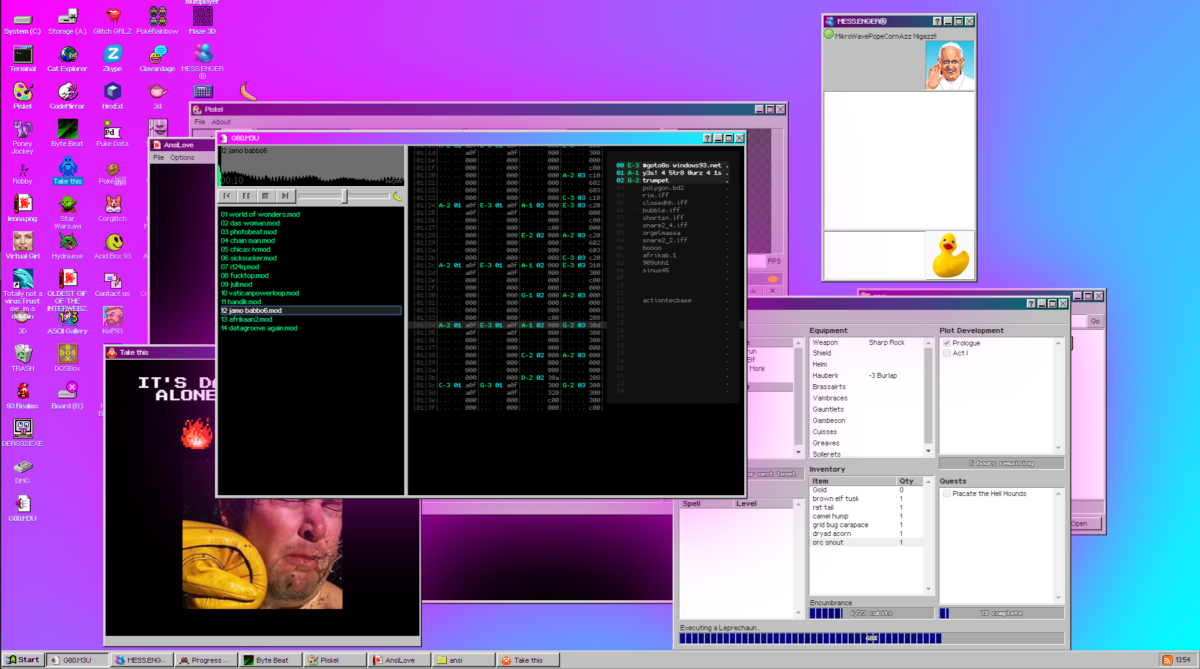 Welcome to my webpage
I release and perform music using 1980's computers (and other things) usually somewhere between pop-ambient and acid-funk-hardcore. I also do art and research about old (new) media and its aesthetics, politics and cultures.
You can keep up with me through fax, RSS and even an electronic cyber newsletter:
I'm doing a talk about chipmusic, demoscene and robots at Ljudmila in Ljubljana, 26 September. I'll show my works as well and do a full improvised live set together with the robot for the first time. More info (and facebök).
Bitte Acht Bits in Strasbourg, 21 September with Otto von Rhino, General Cochonnou, Crash Server and me.
A review of the dubCRT cartridge and Remute's Sega Mega Drive cartridge, made by Techmoan. Our cartridge doesn't sound quite right in the video since it's played on an old SID-chip, but who am I to judge?
I wrote a post about cartridge music a few years ago, if you want to know more…