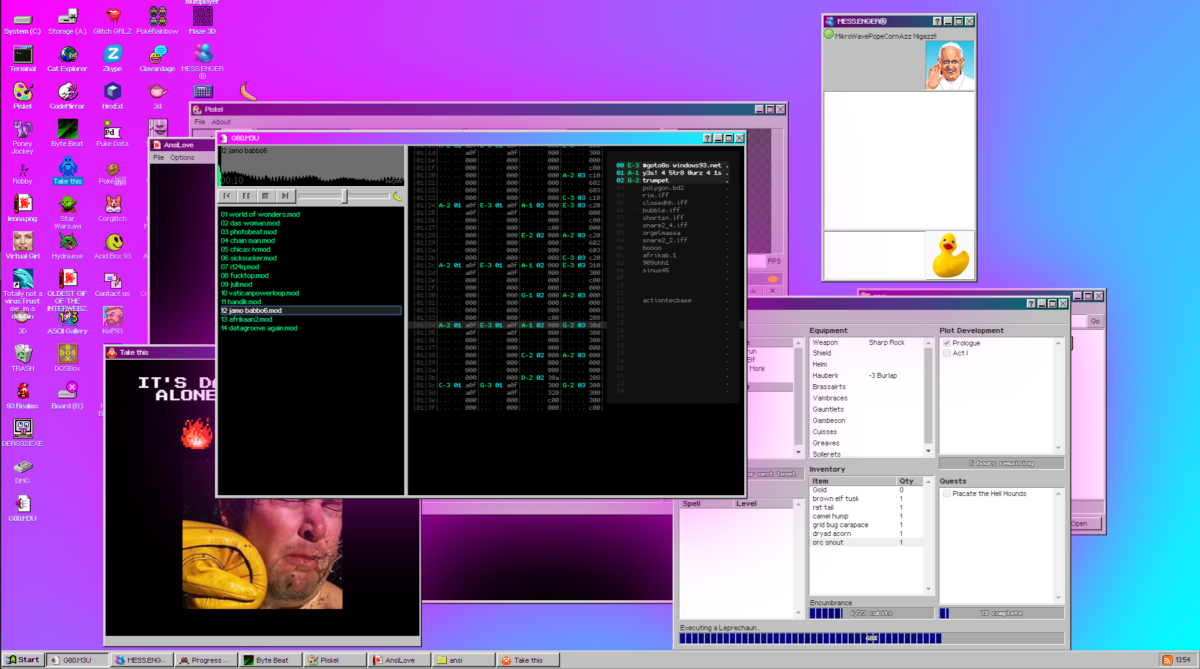 Welcome to my webpage
I release and perform music using 1980's computers (and other things) usually somewhere between pop-ambient and acid-funk-hardcore. I also do art and research about old (new) media and its aesthetics, politics and cultures.
You can keep up with me through fax, RSS and even an electronic cyber newsletter:
SWÄG is a top notch crew in Finland, that organized a gig with me way back in 2006. Now I'm playing at SWÄG's 15 year anniversary in Tampere in June. Looks like a great event with people like Eero Johannes, Auvrel, Andy Stott and Droid Eater. Faceböök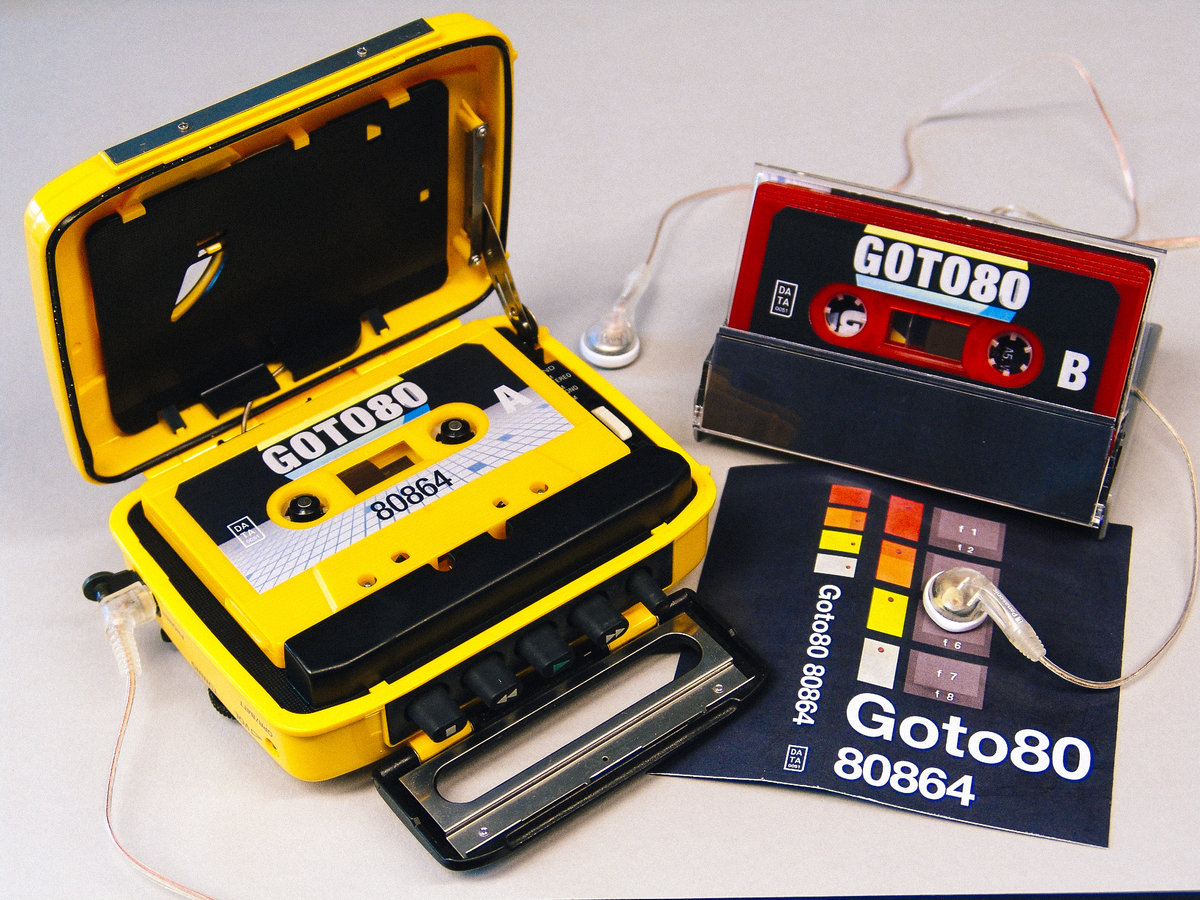 The yellow and orange cassettes of 80864 have multiplied, and are back in stock! Get 'em here.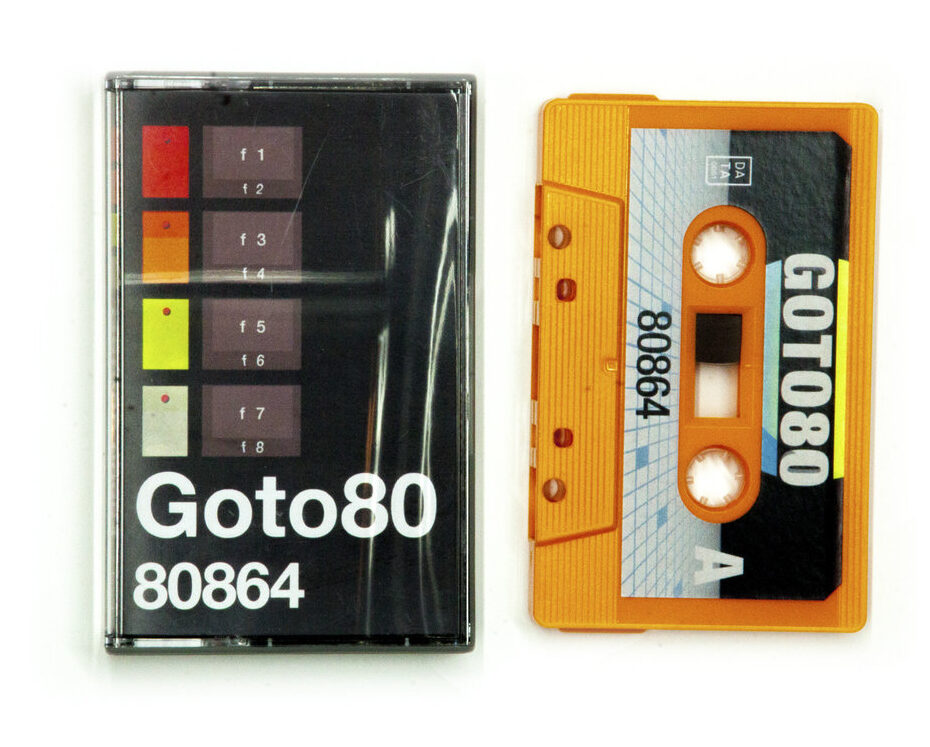 Cuadrigula made this tape-on-fence animation for I124Q from my recent w93.m3u album. Let's all harass him to finish it some day!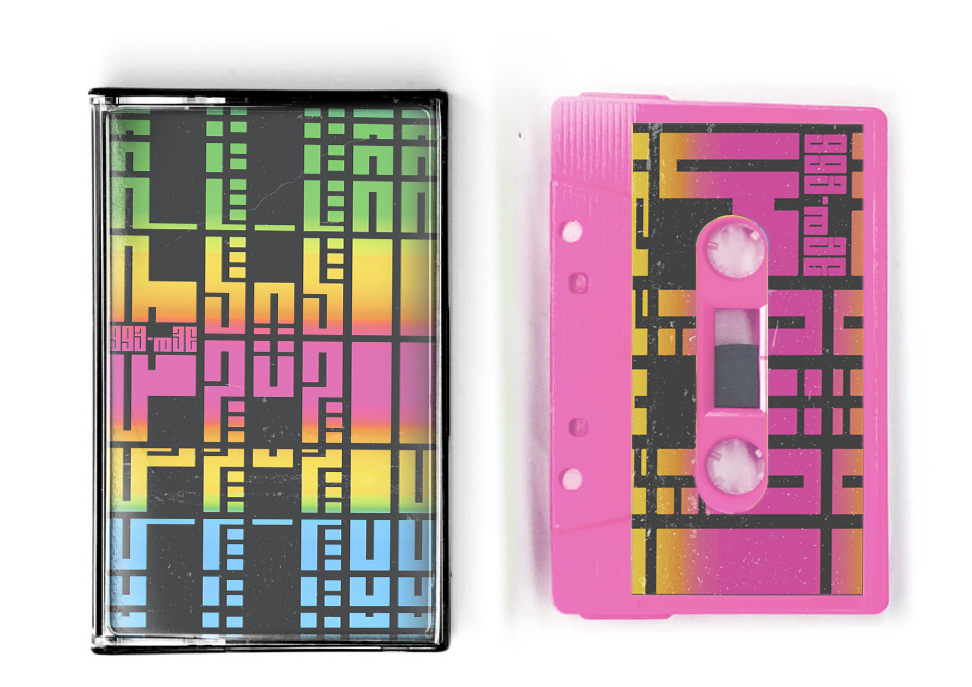 My new album is out now on cassette:  w93.m3u. It's a lo-fi odyssey of pre-retro disco-electro beat-pop made on the Commodore Amiga. Hey, maybe we can call it amigawave? ٩(◕‿◕)۶
↳ All 14 songs are about 2,3 megabytes in total, in the original mod-format. That's small enough to fit on two floppy disks, with enough space for bonus multimedia material! Hmmm….
↳ I've used Protracker 2.3D mostly using extremely illegal evil pirate samples from this archive full of low-quality teenage samplings. Download that and use Protracker for Win/MacOS/Linux and you're good to go. Highly recommended studio setup!
↳ The songs first appeared in April on Windows93.net. It shows the mod-files playing in a post-groovy Windows window. Check it out here or if that doesn't work, go to windows93.net and click the G80.M3U icon.