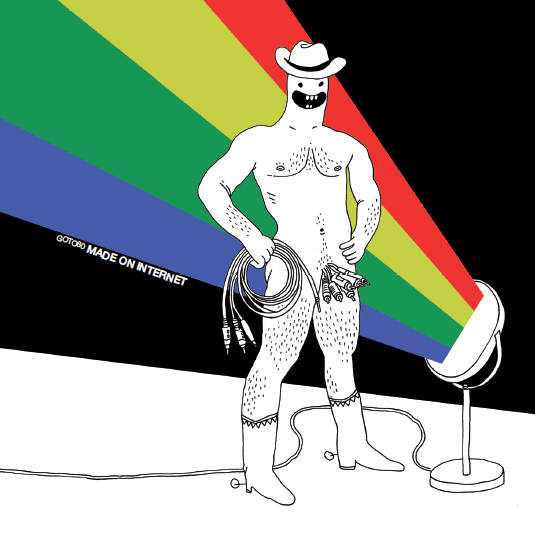 01 Microcolorado (feat Raquel Meyers)
02 TV-Gamer
03 Error Energy
04 Mölndal by Night (But Also By Day)
05 Happy Daze
06 Sweat Burn Touch Feel
07 Afternorm
08 Out of Way
09 Best of the West (featuring Acid Terrorist)
10 I've Forgotten More Than You'll Ever Know (Dub)
11 Cykonys
+ data content
Yesh yesh! 11 tracks, 3 videos and super karaoke part – the new Goto80 album is out now on Pingipung">Pingipung! This is the best thing I've made so far! Distributed by Kompakt and A-Musik to stores and webshops. Buy the CD or download the mp3:s at Klicktrack. Cover art by Ekta and Habib and digital design by Entter. Prelisten here and come to the release concert in Marseille Data Airlines Festival on Novemberthe 3rd! Get super special signed copies and see Entter go crazy with visual contents from the data track of the CD!
> 8/10 in Foxy Digitalis: "This is promising fun for the whole family (maybe not the videos with pixeled adult content), so if you´re in for a slightly wack house party, "Made on Internet" is just the right thing."
> 8/10 in VICE Germany: "Seit ich dem Chef von PingiPung LSD verkauft habe, ist das Label nicht mehr dasselbe. Nicht, dass ich mir Sorgen mache."
> Warpmart: "A fantastic album that falls somewhere between the frenetic rhythms of Duran Duran Duran and the lunatic acid mutations of Ceephax. One for you degenerate coin-op perverts."
Tags: entter, raquel meyers