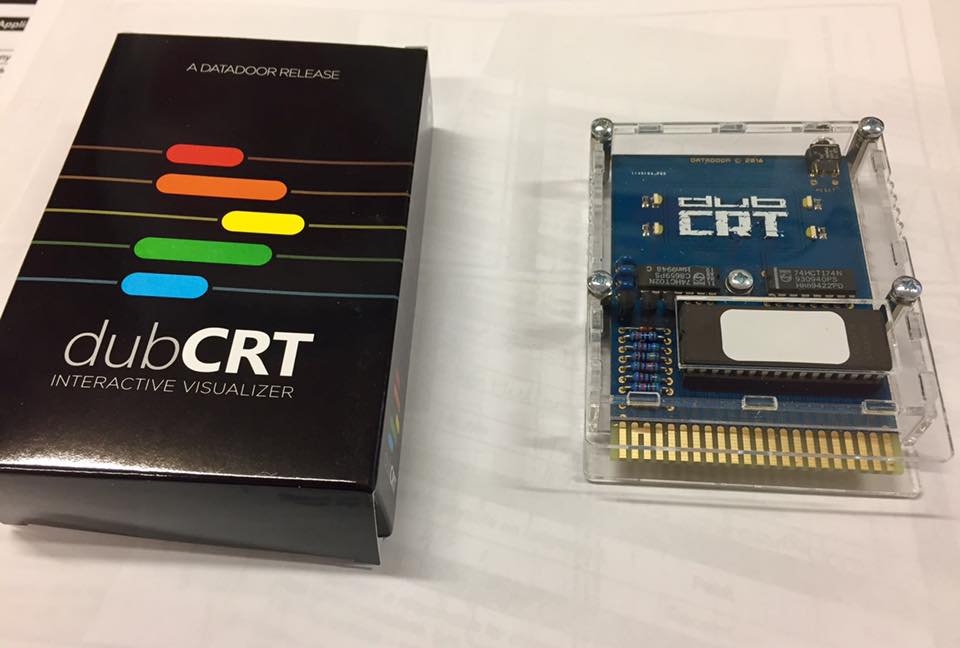 The second edition of dubCRT, produced by Shareware Plus with a new package design, is available now. This is a C-64 cartridge with songs and reactive PETSCII-visuals that can be tweaked, remixed, and destroyed. There's also 11 fresh remixes! From the Facebook-post:
The first batch of 25 dubCRT's are now ready to order!
Simply send £65 GBP to sales[at]sharewareplus[dot]com making sure you include your full name & address. For tracking please add £5 GBP.
We expect the first batch to sell out quickly over the weekend and a second batch will be available in two weeks.