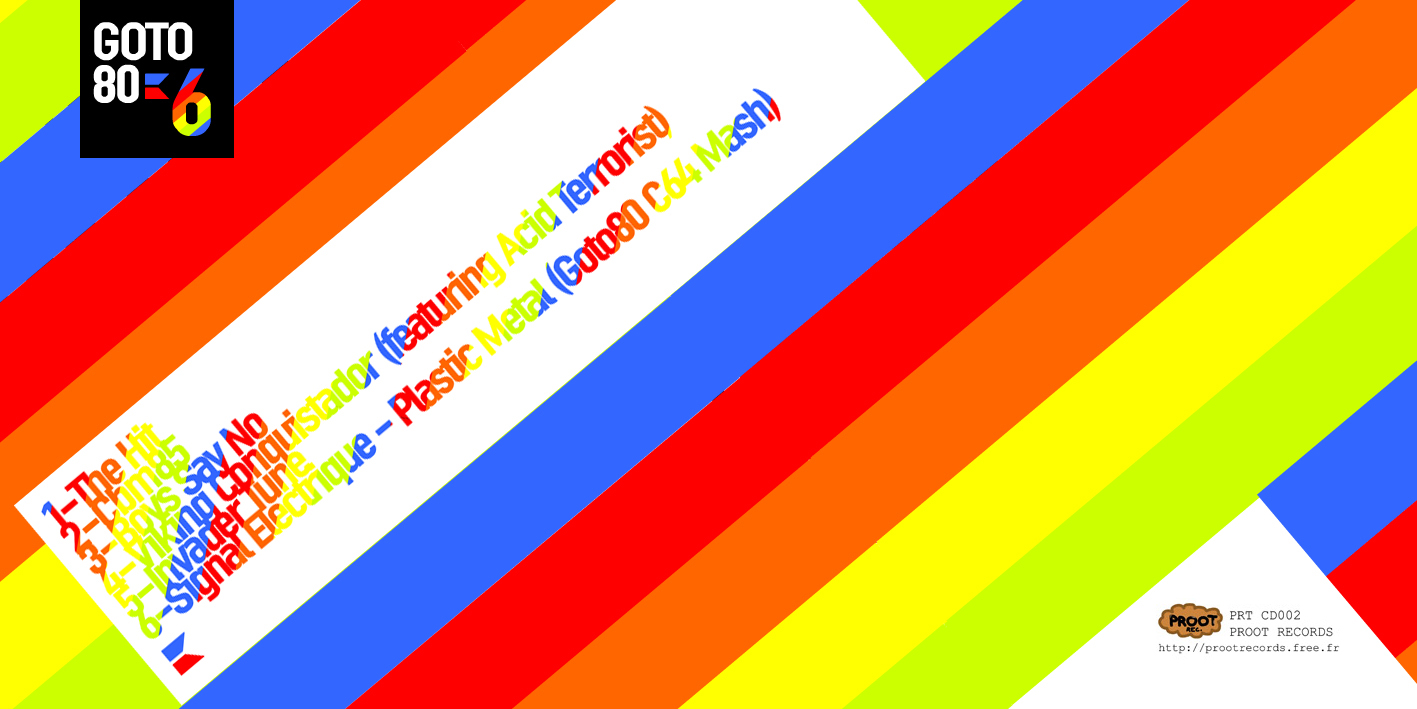 01 The Hit
02 Cbm85
03 Boys Say Only You
04 Viking Conquistador (featuring Acid Terrorist)
05 Invader Tune
06 Signal Electrique – Plastic Metal (Goto80 C64 Mash)
With a good 4 hour margin, this June release is out on the new French label Proot. Download it here (34mb). Cbm85 and Invader Tune are C64-songs, Boys Say Only You is Amiga/C64 – they might have popped up before on cassettes and demos?
Tags: raquel meyers