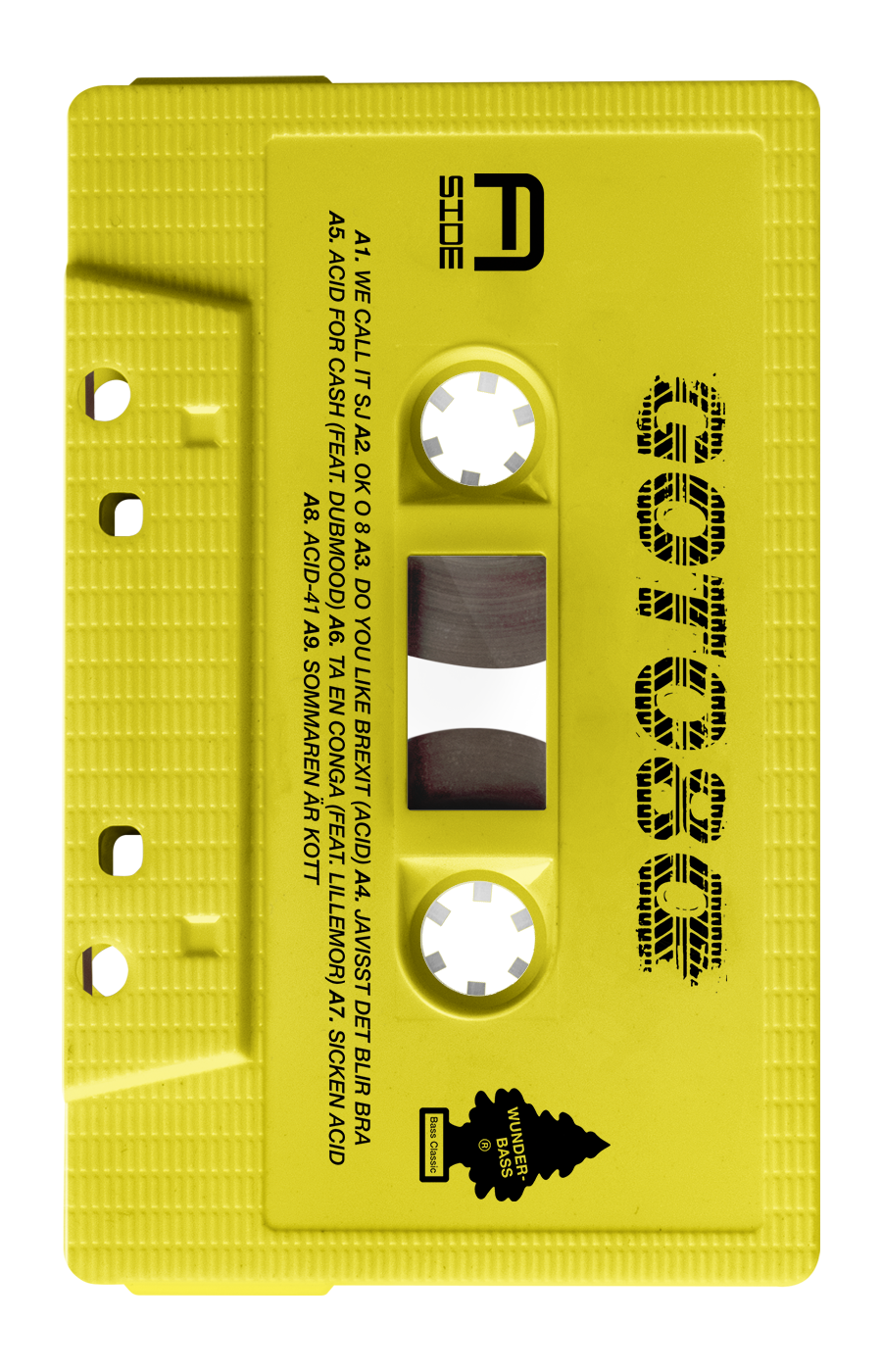 An acid album on tape, released 15 October together with the 12″ vinyl We Call it SJ. Get it on dataairlines.net or on Bandcamp.
Features acid like you've never heard it before! Acid schlager, pop vocals, yodeling, conga, TV-themes and acid ballads. The vinyl, on the other hand, delivers some classic pound-me-in-the-bass bangers and quirky 8-bit acid.
Cover design: Oscar JJB
Mastering: Dubmood
Video work: Pet Corp, Alma Alloro, BLDZR, Raquel Meyers
Additional vocals: Lillemor
The virtual acid reality karaoke show lets you sing one of the song, learn Swedish and go on an adventure with your VR headset!
The video by Raquel Meyers was previously only available in a burger, but has now been set free!