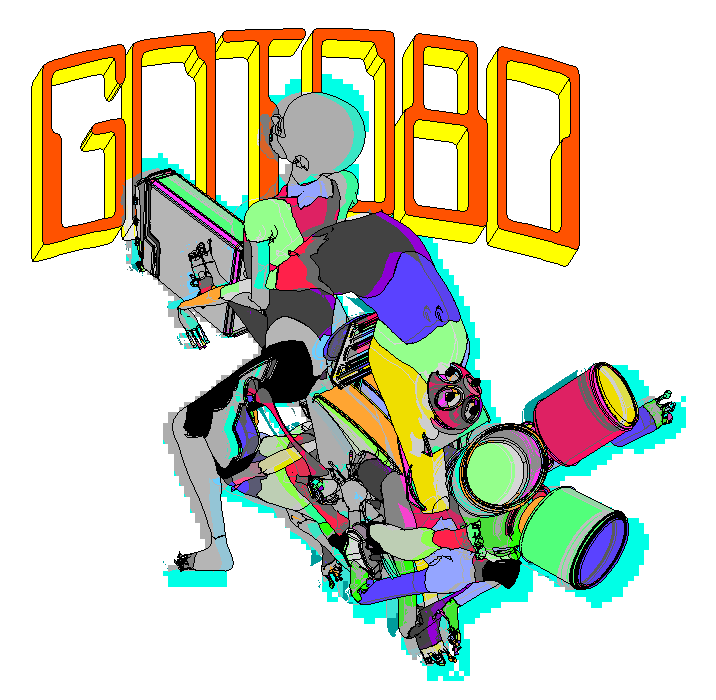 01 Pree Coffee Yamaha Yam
02 Be My Slave
03 Casio Bud
04 Overhang
05 God's Cow
Goto80 thingie #2 today on Kittenrock! Two keyboard jams, two slow uneasy songs and one dodo kaka floorfiller. Design by Videogramo. Download this (20mb) and have a nice day. This is the 50th Goto80-release, if you count in a certain way. Here is about 50 more. And so on.
Update 6 oct, 2007: Pree Coffee Yamaha Yam used in the trailer for Packat & Klart on Swedish public service TV. It's a truly bizarre mix: hobby knights on the Isle of Man running around to the sounds of FM-funk and stupid vocals about an attic… Not available online though.
Update 2017: Now available on Bandcamp.