Hm, this tour thing started off pretty retarded. After spending a whole day watching regional weather reports and sitcom re-runs, I had to repair a broken live-set, fix tickets, commit fruit fly genocide and pack my bags in the first morning of this 2,5 week "tour". I was going to the Formanova Festival in Denmark by train. To cut a long story short, I missed 2 trains, managed to get a ticket sales person to say "There is no way to complain. There are no names here. It's all your fault, for using Internet." and arrive 20 hours late to the festival. Totale Friday the 13th stylee! But me, Korvex and Cris got to the festival in time to see Duracell and Karsten Pflum do their thing! Other highlights of the festival included Isan, Rumpistol and the mysteriously wasted Dan – normally spotted passed out at microparties in Malmö. Here is a 10 minute video of most concerts of the festival.
Ok, pause in Malmö with falafel slacking and looking for scales to see if my luggage fit that damn Ryan Air 15 kilo limit. My friend Kim came to the rescue, and then we went on a Varberg-esque frenzy around Malmö, featuring projectile goose-shit catapult fountains and intoxication. Later that evening we lost the scales and got our first hardcore gay harassment in the toilet at Debaser! Ajaj! Next day I managed to find the airport and flight, and arrived in Madrid almost 2 hours late to find Rubeck who'd been watching a passed out stoner teen being harassed by security people at Nuevos Ministeros. Got to Bilbao the next day for a few days of hard data labour with Entter. We remixed C64 audio and visuals with RAM-hacking and worked on the forthcoming data karaoke. We also played a concert at Euskal Encounter – a huge demo/lan-party which was surprisingly silent and tidy. First time I got to sign an autograph on a laptop!
I found my way back to Sweden in time for the pre-pre-BFP-party with the cream of the 8-bit underground elite squadz. Non stop hard data action, until going to the pre-BFP party in Fabriken, Helsingborg. The following day the party started, and I was conveniently trashed but kept on computing and in the end I had at least 5 songs in the competitions, under various pseudonyms. Me and Autoboy also did a dual-C64 tracker jam concert! I can recommend all the amiga music, Cool Ska Cool by Up Rough (youtube), Appetizer by Durex, Goa Brudbilder 2 by Hack n' Trade (text art), Deep Throat by Durex (cassette art), and so on. Watch photos and download everything here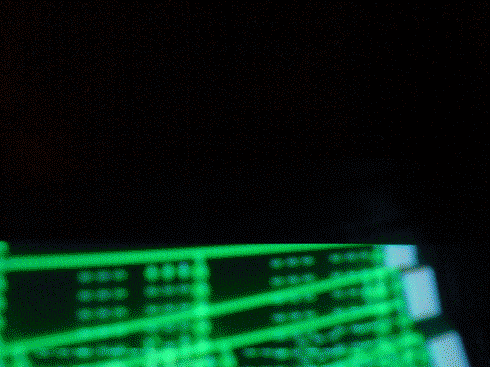 My photos from this whole ordeal is here.
Tags: cassette, entter, text-graphics