I'm doing an improvised set together with these two good-looking guys in Krispr at Gröna Älgen in Umeå tonight. We're not really sure what's going to happen yet, but I know that I will play the...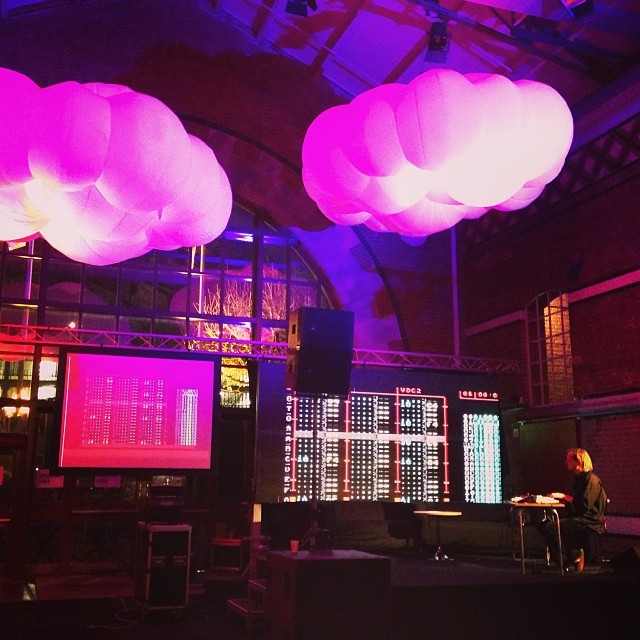 Quote 2
I think we can never completely understand what a piece of technology is or does. And I don't think humans are in control of what we design. Even a very simple digital system is beyond our grasp, beyond our understanding. Maybe it deserves some kind of respect? On the other hand, technology that is clearly designed or destined to control, monopolize and manipulate should be treated accordingly.
Quote 1
Some people call me a hacker, but I consider myself more like a Turing complete user. I just make stuff. I'm not inventing or creating new sounds with these machines. It's more like I'm discovering them. They were always there.
Quote 3
Ze big questions: What is work, what is art, and what is value? As old fashioned as it might sound, quality matters to me. I'm fascinated with people who take the time to really learn how to work with a medium/instrument/tool. But I am also fascinated by beginner experiments and non-productive mistakes. The master slave dichotomy!
– █ 4mat █ A Bill Miller █ Achim █ Alma Alloro █ Altemark █ Anders Hattne █ Anomie █ Booger █ C-Men █ Cactus █ Chantal Goret █ Chavez █ D.W █ Dan B █ Datassette █ Diego █ Dino █ Divag █ Dr. Vector █ Dubmood █ Ekta █ Entter █ evilpaul █ Fabio Dondero █ Faderunner █ Frantic █ Future Eater █ Geraldine Juárez █ Gijs Gieskes █ Grabuk █ Henrik Bromander █ Herv █ Hally █ Hollowman █ Ilan Katin █ iLKke █ Iopop █ Jacob Remin █ James Dingle █ Je Mappelle Mads █ Jean Poole █ Jellica █ Jens Nirme █ Johan Kotlinski █ Jossystem █ Jucke █ Julien Mier █ Kaneel █ Karin █ Keff █ Kim Asendorf █ Kissdub █ lft █ Linde █ Liquid Stranger █ Lord Nikon █ Lukas Nystrand █ Markku Reunanen █ Maskinoperatör █ Nam Shub █ Notorius █ Neurobit █ Niemo █ Nullsleep █ Optiroc █ Otro █ ps █ Pavan █ Pingo █ Psilodump █ Pulselooper █ Raquel Meyers █ Rasmus Fleischer █ Rivel █ Rosa Mannen █ Rosa Menkman █ Salkinitzor █ Shojono Tomo █ Småhm █ Spot █ ssaliva █ Steve █ Terminal 11 █ The Toilet █ Tim Koch █ Uwe Schenk █ Videogramo █ Warren Myles █ Qwan █ Yonx █ Zabutom █ Zaner █ Ålfeskarn
Book me for:
Club shows|Improvised C64 ambient performances|Interactive Dataslav gigs|Talks and workshops|Research assistance|Writing