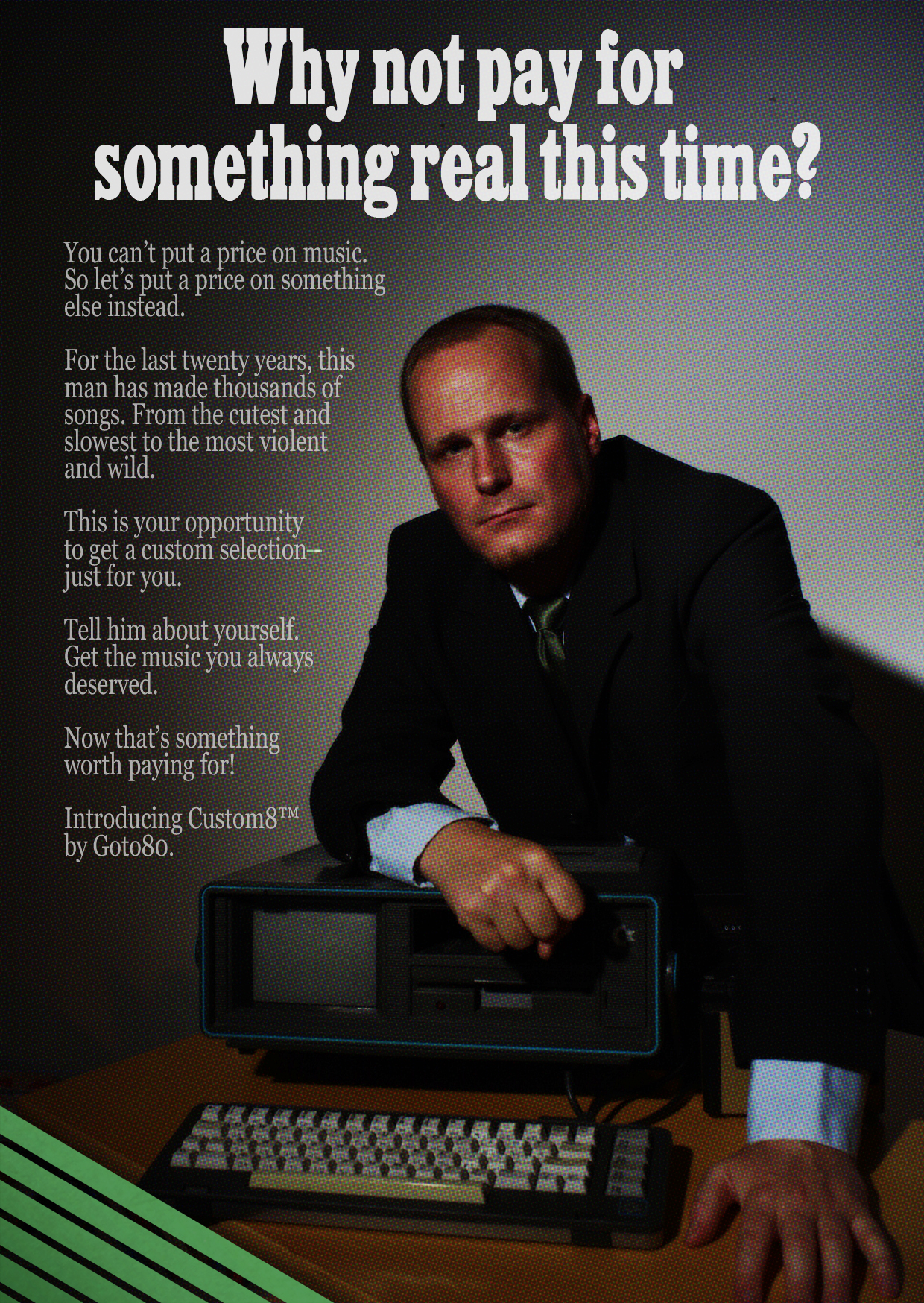 Today, Custom8 is launched at Superbyte in Manchester. It's a way for you to order a custom release, with songs specifically chosen from your order. I'll dig through my archive of thousands of songs to find just the stuff you need.
Released songs, unreleased songs.. strange aliases.. in very obscure formats.. in holes.. in burgers.. super-limited edition.. broken links.. Now you can have it all!
The way I see it, you are not really paying for the songs. You are paying for me finding them for you. Which I think is a nice twist on the whole discussion of value, music, ownership, creativity, work, etc.
So – treat yourself! — Get your Custom8 today!
Big thanks to OJD for the photography, C-Men for the design, Kaneel for the code, and David Lindecrantz for the Goto80-logo. Thanks for making Custom8 possible. Much <3! Related:
> Dataslav performance at Dataslöjd
> Real-time Dataslav as a Groupees prize
> Musicians are spammers