Search results for "drain bamage"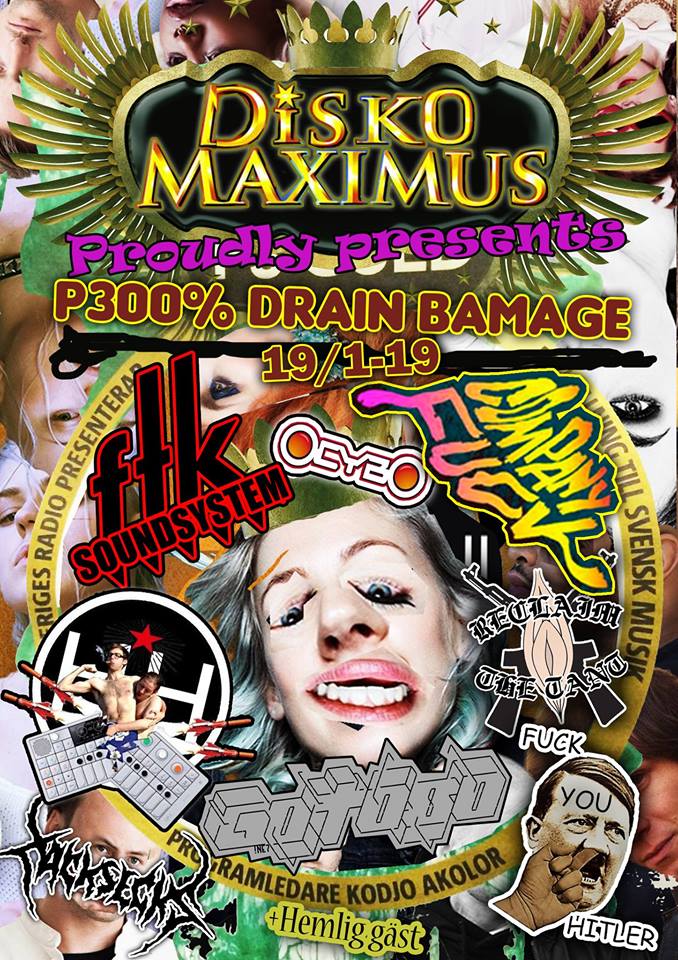 I'm playing at P300% DRAIN BAMAGE in a few weeks along with Company Fuck, Xäcksecks, FTK Soundsystem (filer till kaffet), Håkan Hellstorm, Cybo + Reclaim the Tant, Fuck you Hitler, and secret guests and so on. Come on down and twist and shout in 250 BPM!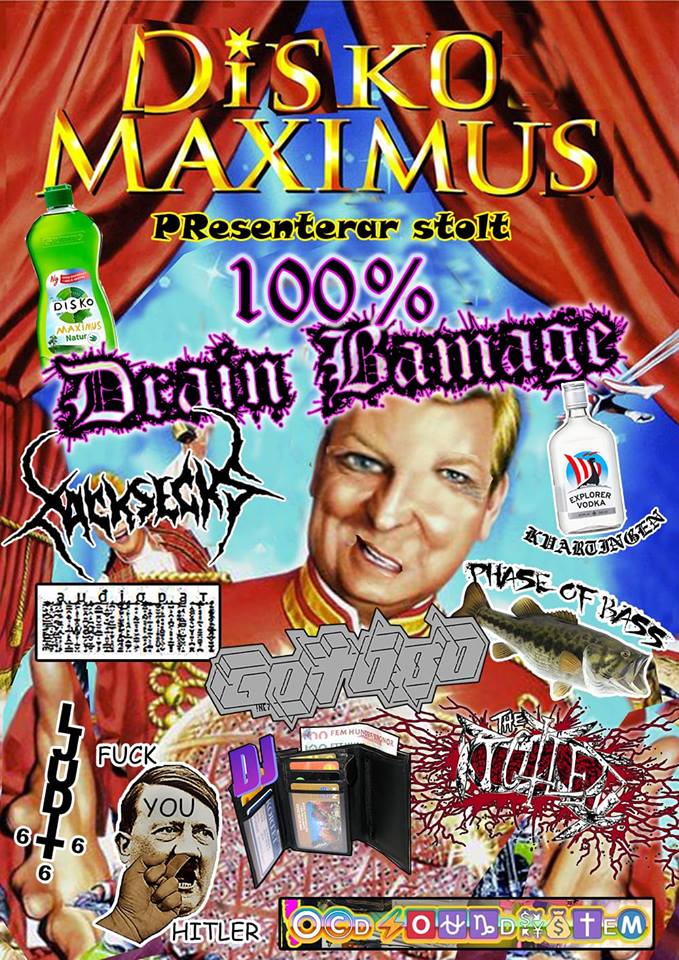 A night of faster, harder and stupider music in Gothenburg 1 September from 10 to 05 or something like that. I'm playing along with The Toilet & Ljudit Andersson, Xäcksecks, DJ Plånbok, Phase of Bass, Audiopat, OCD Soundsystem, Kvartingen and Fuck you Hitler. More details here.
Time for my first album on Mutantswing, stuffed with party breakcore italo gabber chip funk pop acid rave! It might seem a bit random, considering all the ambient I've put out lately, but lots of this stuff is from the Drain Bamage days (coming back soon, hopefully!). Anyway, big thanks to The Toilet, Sandy, Glenn Hussein, Super-Notorious-Outrageous-Whiteboy, Jämbo and Company Fuck for helping out.
> Get it either on Mutantswing or on my Bandcamp