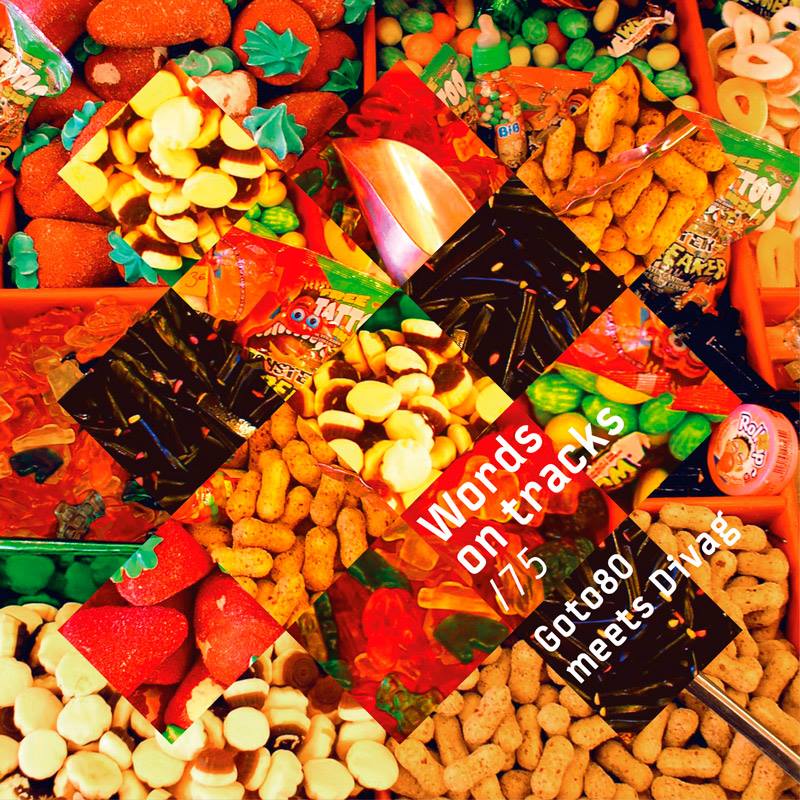 Me and Divag made this 1-hour mix with bleepy rocky noisy party stuff sort of. Enjoy! It ended up #1 in the IDM (!) charts at Mixcloud. Here's the tracklist and our words:
"1- 00:00 [goto80] – Portsmouth Sinfonia – Also Sprach Zarathustra
A sinful start of skills and thrills in reverse, this is a good start for any champion event! It's actually played by professional musicians, but something seems a bit off?.
2- 01:01 [divag] – Felix Kubin – Die Kulturelle Revolution
In order that this mix changes the world, it have to be kind of revolutionary ! And I can't make a mix without a Felix Kubin track… so it's done.
3- 04:33 [goto80] – Richard Hayman – Dansero
Any revolution must be followed by a romantic robot dance. The album that this song is from should probably be discovered by more people. My neighbour brainwashed me with this when I was a teenager.
4- 07:22 [divag] – Apparat Organ Quartet – Romantika
Let's continue our romantical trip in space ? All this melodic music is played live by this Island band, i saw them on stage, but i'm not sure they are not robots…
5- 11:52 [goto80] – Gelbart – Dish washing (organ remix)
And we fall back and relax in dish water with sweet robot commands. Gelbart has an impact on life!
6- 15:28 [divag] – Goto 80 – Papaya Coconut
In the mood to listen the best rasta commodore robot stuff that i know. Goto 80 is a big artist for me but i can't tell you more here… just listen his music if you want a better life.
7- 18:57 [goto80] – Sandro Müntzing – Tankeläsare
Another song with Swedish vocals, this one about mind reading. Sandro has made some pretty wild pop releases with top notch lyrics and hooks.
8- 23:08 [divag] – Kevin Blechdom – Invisible Rock
Amour Amour ! It's more that ten years that Kevin Blechdom always surprised me with his music going from freaky electronic noize to crazy musical comedy clubbing.
9- 26:04 [goto80] – Harry Forbes – Digits
Electric easy listening from the 1980's or business music from the future?
10- 27:46 [divag] – Les Trucs – Skipping the rope
A little wake up after this perfect ballade. I had a time i listened this track every morning, punchy mornings, good days. Something to do is to see Les Trucs on stage, this german band is just awesome.
11- 30:26 [goto80] – Inferno Bajskorv – Shit Mule
These Göteborg teletext rebels have only made one release so far, but it's spot on delicious like a good Boston meal.
12- 32:29 [divag] – Max Tundra – Cakes
Let's eat some cakes on this, waiting the more happy of all the trumpets. Max Tundra makes very sophisticated music as a maniac, always surprising…
13- 35:54 [götö8Ö] – I Love 69 Pop Geju – Ko?ák
This song is the most important remnant of MySpace for me. Stuck with me ever since.
14- 39:38 [dïväg] – R.U.N.I. – La marcia della merce marcia
I know this band only by the album of this track, just zinzin and happy. Thanks to the white monkey that gave me this disc !
15- 43:54 [gótO8o] – Harry Merry – Endless stream of floats
Hitch hiking and stuff cool
16- 46:55 [d!v4g] – De!Nial – Tokyo dance school
Let's party, crazy singing ! Makes me think of Michel Bertier's voice for sure…
17- 49:24 [gOtOBo] – Ween – Awesome Sound
Impossible not to like this!
18- 51:44 [d|v@g] – Barom One – The Karaoke Song
I hope you like happy endingz ! Cheerz ! You can find in this music something of Gordon Strombola i think…"
ENJOY & SHARE !!