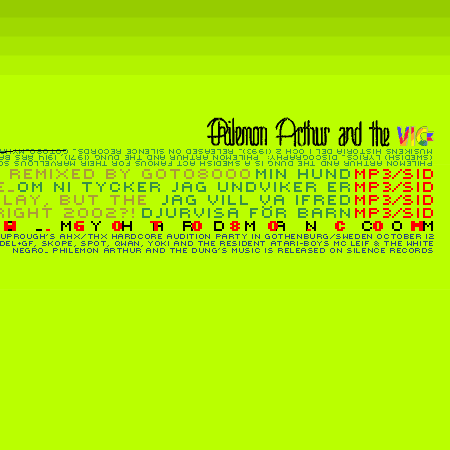 01 Min Hund
02 Om Ni Tycker Jag Undviker Er
03 Jag Vill Va Ifred
04 Djurvisa För Barn
This is an mp3-release to be downloaded here, and it's also included in my album Commodore Grooves. Philemon Arthur and the Dung is an old legendary (and super secret) Swedish band that can be described as seriously lo-fi and seriously different. I asked them if it was okay to include these songs on my album, and through their record label Silence I got thumbs up! Oh, and Vic is what some Commodore models were called – C64 was sometimes known as Vic-64 in Sweden for example.
And Lukiss' dub-version of track 2 is really worth downloading aswell.