> Vandalism News #42 by ONS, SCS+TRC, VNS, WD (C64-diskmag 2004)
> Alfa – cute C64 ambient, scored #3 @ Datahelg 2004.
> Exy – a somewhat messy C64-song I made when I was in Holland to play live at the legendary C64-party X, in Hengelo. I actually scored the worst ever with this song (#17), which is strange because I am still really happy with this song. Hm, maybe that says more about my mind than anything else really….
> Thisdemowasnotmadebygoto80 by Coders With Attitude (C64-demo, #11 @ X'2004)
> Postcards From Stockholm by Fairlight (C64-demo, #1 @ LCP2004)
> Goa Brudbilder by Hack n' Trade (C64-demo, #6 @ LCP2004) – interlaced PETSCII power!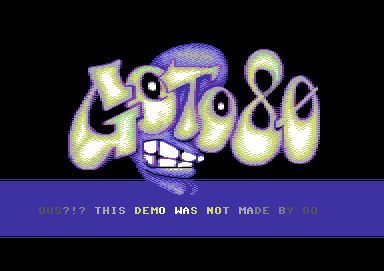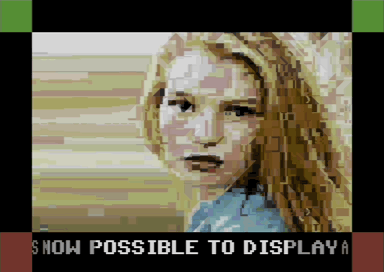 Tags: text-graphics