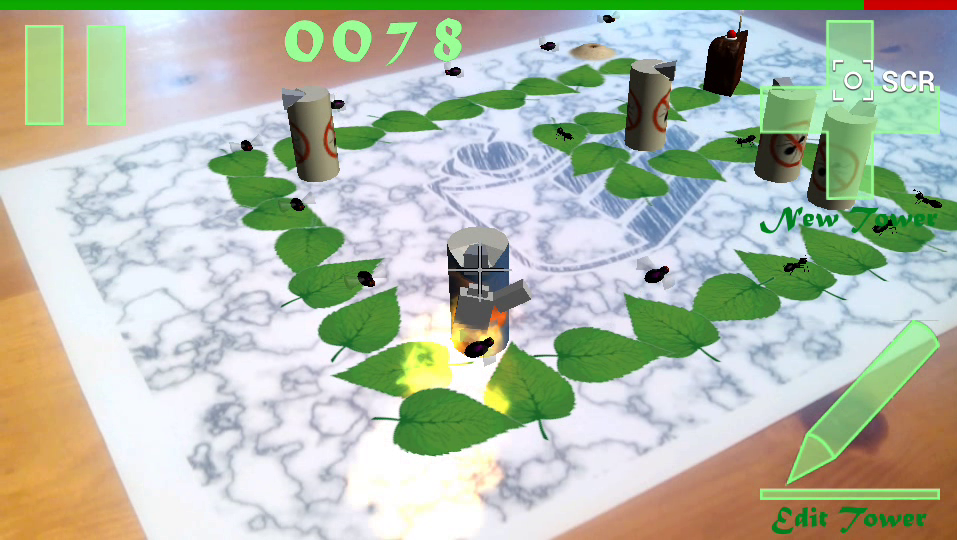 Ok, I have no idea what this is. Except it's an Android-game with my music in it. And it's called AR Cake Defense.
Here's the description:
Augmented Reality tower defense game.
Stop the bugs before they eat your cake! Place various towers along their path that will attack them. Improve the towers and kill them all before running out of dessert!
To play you will need to print the marker for the augmented reality. You can find it here: http://www.rcrmn.nl/downloads/ar_cake_defense_mark.pdf