Welcome to the Virtual Acid Reality Karaoke Show! Sing karaoke, enjoy the GIF gallery and teleport yourself into the future! Will be shown at Ivans pilsnerbar in Gothenburg, 14 October. More info. 
Use VR-headset or keyboard & mouse. SteamVR works best
HOW TO PLAY
Exit the box and exit the box to be in the big reality. When you see a green line to an object, press the grip button to grab it. If needed, press B to release it.
Teleport yourself with the thumbstick. You might need to aim it at the floor to activate it. You can teleport yourself on to objects that you have moved.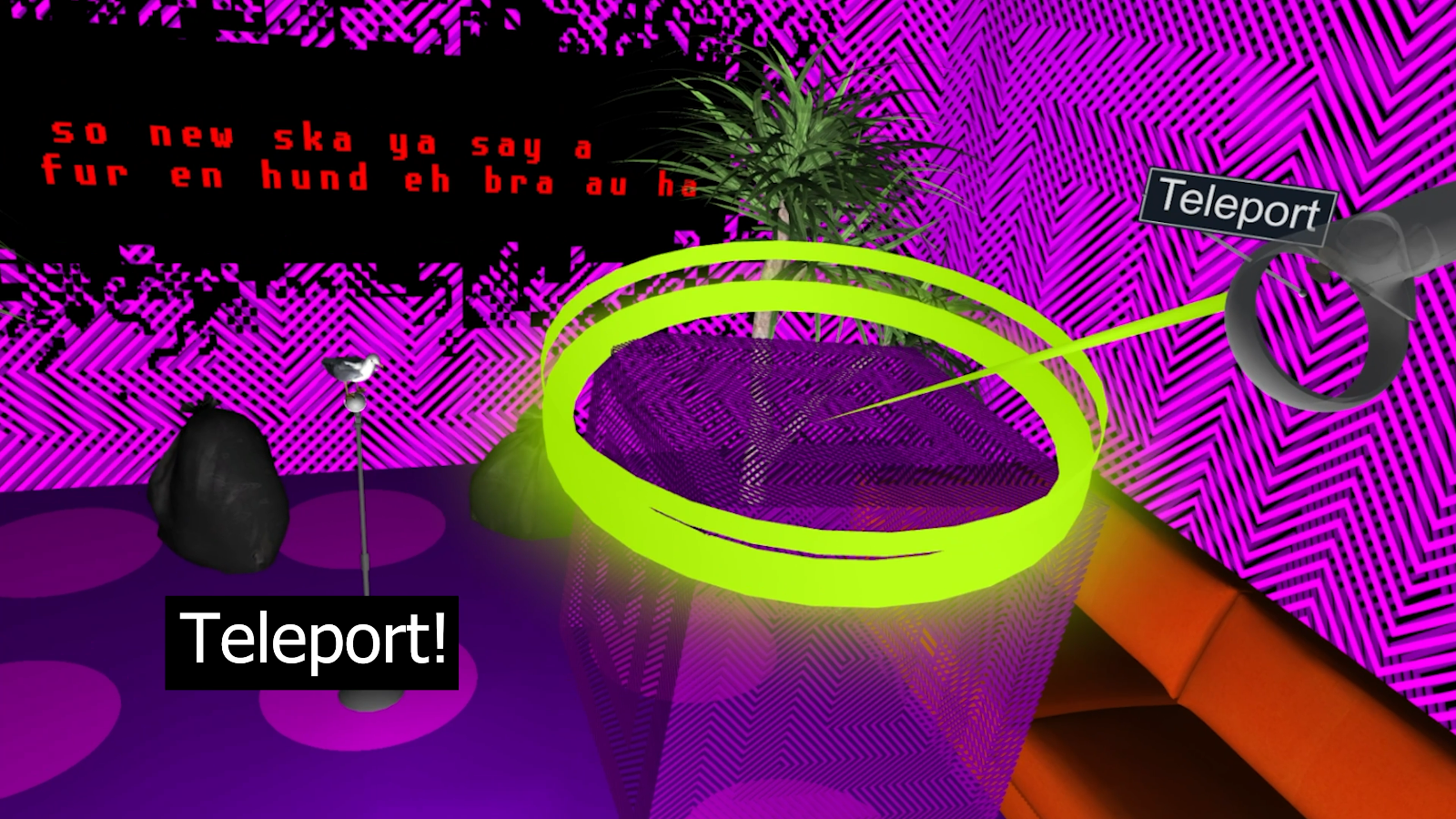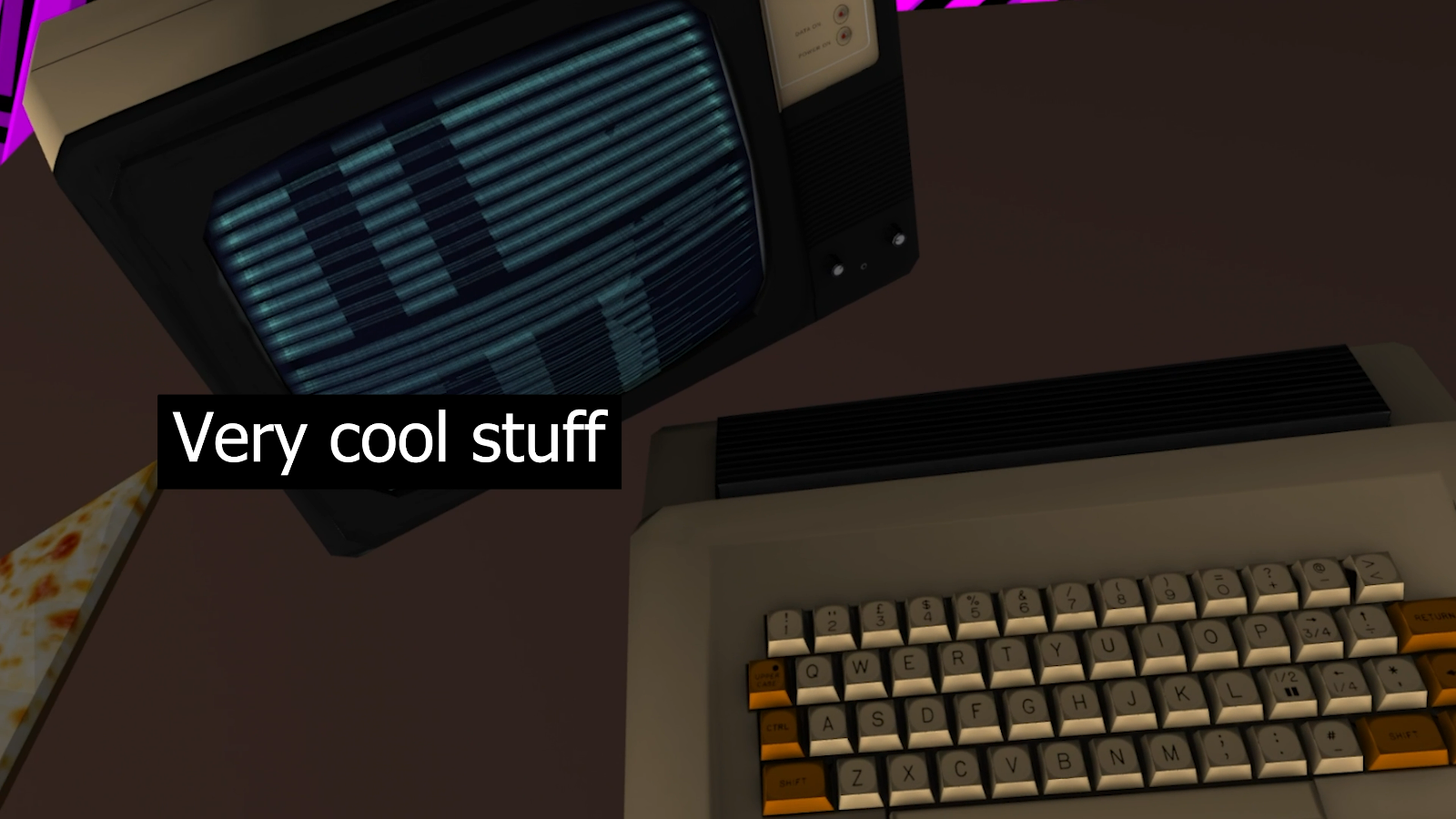 WARNING! Can cause confusion and joy.
Bldzr made the 3D graphics and most of the visuals. Goto80 made the music and the ASCII and PETSCII GIFs. The song is from the album Basen i botten