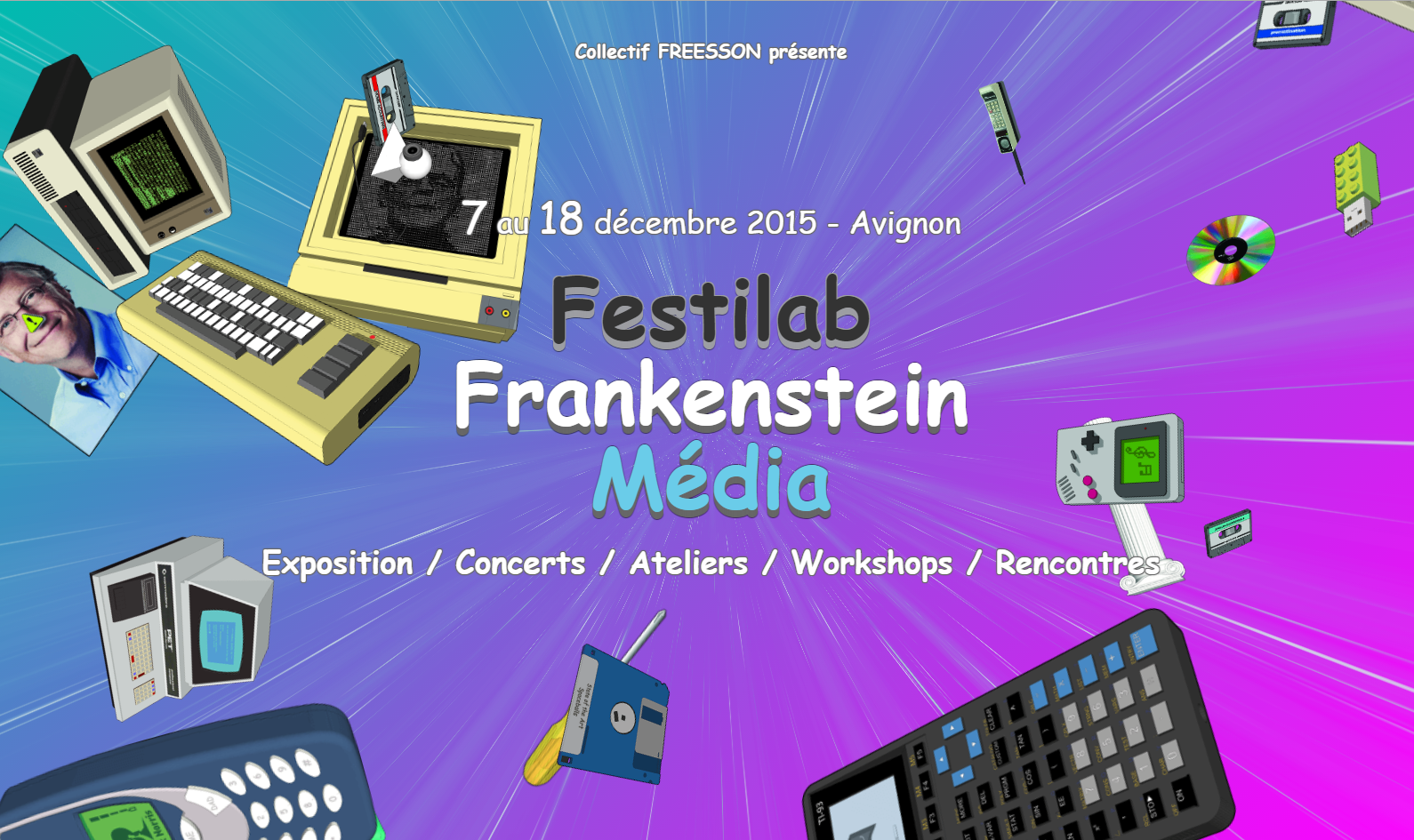 I'm performing in Avignon, France on 18 december. It's the final party of an exhibition with lots of media archeology, games, glitch and other things by eg FAT Lab, Gijs Gieskes, Eduardo Kac and RYBN. Running now and during next week and definitely worth a visit if you're in the area!
The party on the 18th will also have the fantastic cassette performer Tapetronic, the glitch veterans Botburg, aswell as the monstrous Extra Tourist. Visuals by the highly relevant Windows 93.
And one of the organizers behind this is the Freesson collective, who once helped me to make that Micro Colorado silly cowboy thing.