Dataslav transforms the artist into a worker, and the audience into project management. Ideas and concepts come from the audience, and Goto80's task is to realise them as fast as possible. Sometimes this happens as part a live improvisation where new ideas are introduced on the fly. Other times the audience hands in forms, wait for 5-15 minutes, and then receive their song.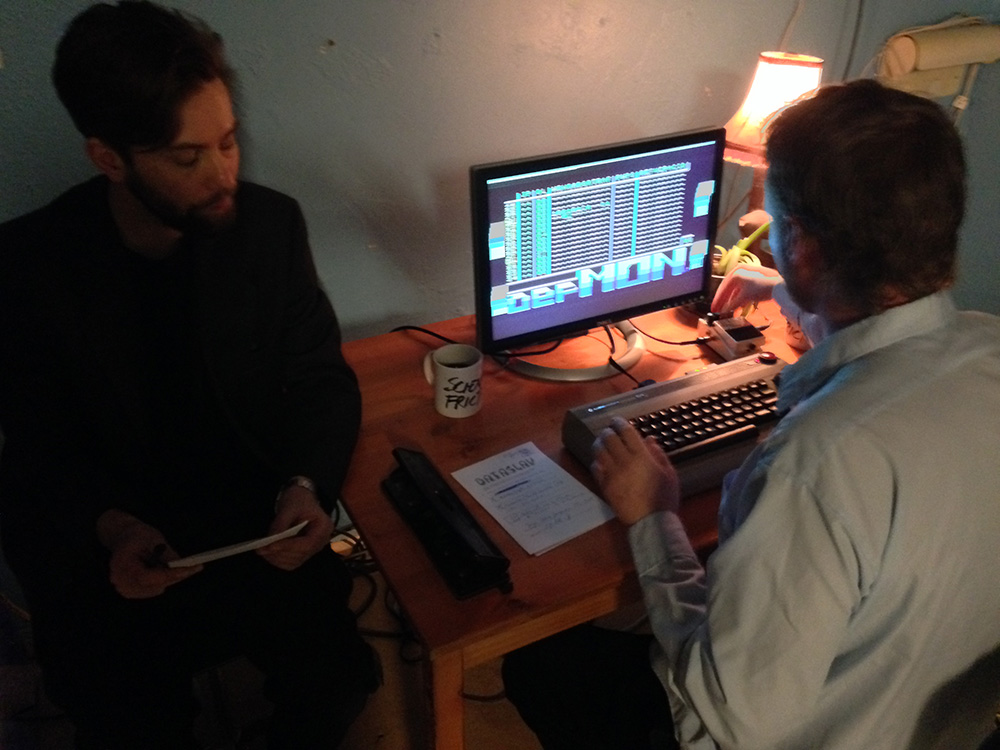 The first Dataslav performance was made at the Dataslöjd Summer Exhibition on Hisingen, 2013.
In the reception of what used to be a police office, I received request forms filled out by the visitors. I had 5-15 minutes to complete each order and to hand them a floppy disk with the finished song. Everything was made on an Amiga 1200 computer.
█ Dataslav at ANTIHUMANISM
This Dataslav performance was two improvised sessions, where the audience handed in forms that I promptly transformed the current music into. The second session is available as a wav-file.
It happened at Lu Yang's exhibition ANTIHUMANISM, for which I also wrote a piece on chip music (and antihumanism) in the exhibition cataloge.
Chiptune Charity 5 was a bundle of music, games & other stuff that you could get by paying minimum $1. Whoever donated the most got to control me making music for 1 hour.